If you're searching for how to have a mental glow up, you're probably not feeling the best right now. The good news for you is that you can change that! You have the power to control your mental state and transform your life!
When people talk about glow ups, they're usually referring to a physical one but we're switching things up today. Talking about how to mentally glow up is just as important as physical ones. We all can use
What's a mental glow up?
A mental glow up is a transformation where you take ownership of your life, love yourself more, and implement routines to maintain your happiness. When you mentally glow up, you become the best version of yourself and have boundaries to protect your new peaceful state of mind. 
Keep reading to learn my best tips on how to transform from feeling like a gray cloud to waking up with a happy heart and mind! Follow these suggestions and you'll be on your way to a mental AND emotional glow up!
1. Know Your Worth
If you want to mentally glow up, knowing your worth is one of the most important things you need to do. Gone are the days where you let people disrespect you, bring negativity into your life, or disrupt your peace.
It's important to know how valuable you are so you stand up for yourself when you need to and refuse to accept less than you deserve.
When you know your worth, you won't rely on outside validation from others to feel happy or special. It's empowering when you're confident with who you are. Without a doubt, you will feel amazing emotionally and mentally when you love yourself inside and out.
Related Post: GIRL, KNOW YOUR WORTH THEN ADD TAX!
2. Be Kind to Yourself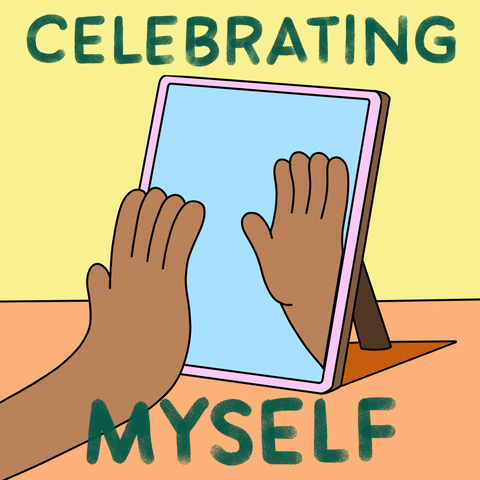 A major part of feeling good emotionally is to feel good about yourself. Being kind to yourself and being your own biggest hype woman is the best thing you can do.
Make a conscious effort to eliminate negative self-talk or being hard on yourself when you make a mistake. Quit calling yourself ugly, no more self-deprecating humor or cursing yourself out. BE EASY on yourself! One of my favorite ways to practice self-love is through daily affirmations!
Every morning pull a card and repeat the affirmation to yourself throughout the day.
Treat yourself like you would your best friend. Ultimately, the relationship you have with yourself is the most important one you'll ever have because it will last forever! Forgive yourself when you screw up, have compassion for yourself and just keep trying to be your best.
3. Practice Gratitude
There's a woman on Tiktok that says instead of complaining about anything to be grateful for everything. She's right! Practicing gratitude means being appreciative of what you have in life. It also means looking for positives in negative situations.
Being grateful for everything raises your vibration, allowing you to attract even more abundance into your life. Recognizing the things going well for you every single day will keep you focused on what actually matters.
When you're always stressing about your problems, life starts to feel depressing and hard. Instead, implement gratitude into your daily morning routine. More on morning routines next!
4. Have a Solid Morning Routine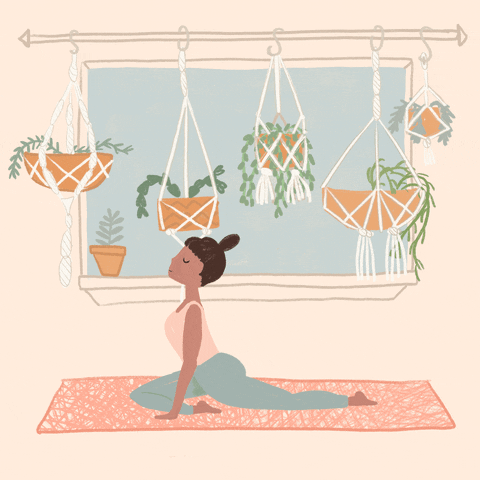 Starting your day off with a morning routine is a great way to get into a positive headspace. Every routine will look different but one thing everyone can do is avoid being on your phone immediately after you wake up.
Many of us reach for our phones and start scrolling through emails or social media as soon as we become conscious. It's actually a pretty bad addiction and can be a hard habit to break. Instead of looking at your screen first thing in the morning, challenge yourself to follow a healthier wake-up routine.
Here are some morning routine ideas…
Meditate
Journal
Plan your Day
Write 3 things you're grateful for
Stretch/Exercise
Listen to a podcast
Read a book
Make your bed
Don't overwhelm yourself by doing everything at once, especially if you currently have no morning routine in place. Pick 1 or 2 new things and keep incorporating them into your routine until they become habits.
5. Say Yes More
It's necessary to have time for yourself but it is also important to put yourself out there and experience life. Be adventurous and have fun because you only have one life to live, girl!
Push yourself out of your comfort zone and say yes to people and places that you might normally turn down. Expand your network, make new memories and discover new things. Growth comes from outside of your comfort zone and you never know where saying "YES" can take you.
Living life in the rut can be high-key depressing so fight against the ennui and get out there!
6. Live in the Present
How much time do you spend either living in the past or worrying about the future? Probably way too much! Your mental health will undoubtedly improve when you learn to live in the moment.
Let go of the baggage you're carrying. Focus on healing so your past doesn't infiltrate your present on the daily. If the future has you freaking out, practice meditation and relaxation techniques.
Remember that worrying about a future event just means that you're experiencing those negative feelings twice over. Your happy zone is in the PRESENT!
7. Get Your Finances Together
Adulting can be hard, especially, when it comes to finances. Nevertheless, money is something you should learn how to make and manage well.
In your 20s, you should gain an understanding of retirement accounts like 401ks and IRAs, save money each month in a high-yield savings account, pay down debt and learn about investing.
Right now, I use a robo-advisor called Betterment to invest. It's great for beginners who don't really know what stocks to choose but know they want to start investing. There is a very small fee to use it but my portfolio gains have far surpassed the fee. Worth it!
I also recommend people start side hustles to build multiple streams of income. Working a 9-5 job for the next 40 years just ain't it anymore. So, break free from that lifestyle and start building passive income!
Check out my favorite way to make money in my sleep here! It's how I finally made my first 5 figures online and literally anyone can learn to do it.
You may be wondering why finances are included on this mental glow up list. Simple. When you don't have to worry about money your mental health is 1000x better. They say money can't buy happiness but being poor and stressed isn't a happy life either!
Related Post: SMART MONEY MOVES IN YOUR 20S AND 30S TO HAVE A RICHER FUTURE
8. Keep Your Life Private
It is called "personal life" not "public life" for a reason!
You can have a lot of friends and acquaintances but they don't all need to know your business. Everyone in your life and social media does not need to know about your personal life.
You will be less influenced and less distracted when fewer people know about your boss moves, life decisions and love life. People also can't gossip about you or affect your mental health when they don't know what you are doing in the first place.
Keep a small, trusted circle of people that you know always want the best for you.
9. Build Up Other Women
It's really awful when you see women tearing other women down. It usually comes from a place of jealousy, insecurity or fear. Never be one of those haters. That kind of negativity is distasteful, unproductive, and quite frankly, sad.
Instead, recognize that building other ladies and collaborating with other successful women is the way to go. Giving back to your community, sharing your knowledge or supporting a small business are all ways you can help others. Keep killing the game and inspire other women to be better too.
10. Stop Comparing Yourself
The day you learn to stop comparing yourself to others is the day you tamper down that little green monster in your head. Comparing ourselves to others often leads to envy or feelings of inadequacy.
It can be hard to not compare when everyone looks like they're living their absolute best life on social media. Keep in mind that social media is often not reality. There are so many people who look super happy on Instagram but in reality are sad and lonely.
When it comes to business goals or life goals, you can't compare your chapter 1 to someone's chapter 8. You don't know how long they've worked to get where they are or their full story.
If you're often falling into the comparison trap, do yourself a favor and mute or unfollow that person. There's nothing wrong with taking a break from them if you feel badly every time they pop up on your feed. Your mental health comes first.
11. Move Your Body
Of course, being active and taking care of your body is included in this list! Exercising should be a part of your weekly routine not only for the appearance factor but also for its health benefits.
Life gets super busy and exercising can get overlooked but do your best to fit it in! You don't even have to go to the gym. There are so many great fitness Youtube channels for at-home workouts. Some of my favorites are 'growwithjo' for low-impact workouts and 'and8' for fun dancing workouts.
Get yourself some cute workout clothes, up your water game with a half gallon water bottle (I love mine) and get to moving. Your body will thank you for it and you'll never regret a good workout.
It's easier to stay on top of your physical health and transformation with a printable planner! I created a Glow Up Planner specifically for physical glow ups. Grab it if you want to add some structure to stay on track with your workouts and routines.
12. Make Time for Self-Care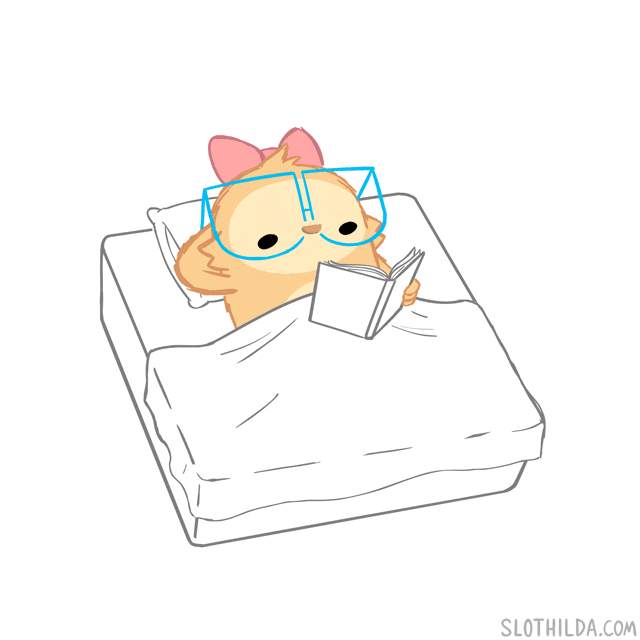 Everyone seems to be talking about self-care later and I must say that it's worth the hype. What I'll add to the conversation is that self-care doesn't necessarily mean expensive spa-days.
Self-care is all about taking time to do things that make you happy and avoiding burnout. It can involve pampering yourself or just chilling out and doing nothing. It's about doing whatever you need to relax and protect your mental health!
Examples of self-care:
Cancelling plans when you're overbooked
Taking a nap
Walking your favorite trail
Reading a book with a cup of tea
Baking your favorite dessert
Having a wine and chill night
Taking a hot bath
Going to bed at a reasonable time
Fitting in a quick workout
Related Post: 23 PRACTICAL SELF-CARE PRODUCTS THAT WILL MAKE YOUR LIFE BETTER
13. Nurture or Nix Your Relationships
The people and relationships you have in your life have a major impact on you mentally, so take care of the good relationships you have. Spend time with your friends and family at least once a week.
Humans are social creatures that need connection. I don't care if you're a super introvert who loves to spend time alone…you also need to talk to others! Make memories, laugh and just talk with good people and you're sure to feel happier.
On the flip side, cut off any relationships that are not serving you and don't hang out with negative people. Further, if a guy you're talking to or dating is causing you heartache, cut him off!
It can be hard to thank you, next romantic interests so check out The 30-Day F*ckboy Cleanse to leave toxic men in the dust.
Your social network can either elevate you or drag you down, so choose your friends wisely!
14. Be a Woman of Integrity
There's a sign in my bedroom that says "Do what is right, not what is easy." It can be scary to go against the majority or stand up for what is right, but it is 100% worth it. Having good character and a strong sense of integrity are two traits that every amazing woman has.
You respect yourself more when you do the right thing and don't have to deal with those pesky feelings of regret or guilt. Having integrity goes beyond just doing what is right. It also means that you uphold your personal values and people know they can trust you.
If you want to mentally glow up, always have integrity and be the best version of you.
15. Set Goals and Crush Them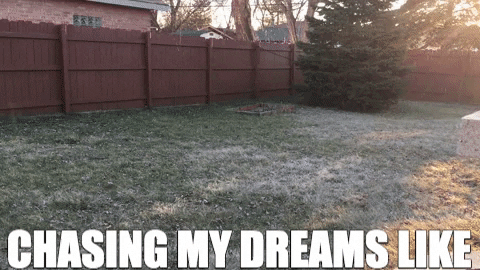 A life without goals is one lived purposelessly! Think about what you want in life. What's your dream life like? Figure out your long-term vision and then set short-term, manageable goals that will lead you to living your dream life.
If you're currently in a mental fog or bored with life, you have the power to change it. Life is too short to stay miserable, babe. It's time for a game plan coupled with major action to actually get shit done. Many of us set goals and don't follow through with actions. That is a bad habit that teaches you that subconsciously you can't trust your own word.
Learn to never break a promise that you make yourself. If you tell yourself you'll do a 30-minute workout when you get home, don't get lazy and decide not to do it. Be serious about your goals (big or small) and you'll feel so accomplished when you complete them.
Ultimately, a mental glow up is being able to accept yourself for who you are and letting go of bad habits. It's about waking up everyday feeling happy and purposeful. Try to do a couple of things on this list to mentally glow up and be sure to journal about your progress!
Chase the life you want,
Kay xo