Are you feeling kinda "blah" and feel like it's time to glow up? Girl, same!
When you glow up physically, you're going to transform your outer appearance and focus on taking care of your body, skin, hair, and physical health. A physical glow up will boost your confidence like crazy and change your whole outlook on yourself!  
I haven't been putting too much effort into my physical appearance this past year because I've mostly just stayed home. If you can relate, let's get serious and start taking care of ourselves so we can be the most beautiful version of ourselves.
Keep reading for my best tips on how to glow up and products that will help you glow on the inside and out!
Physical Glow Up Tips
1. Exercise
Everyone is always telling you to exercise but it can be hard when you hate going to the gym or just have no motivation to workout by the end of the day.
If you don't enjoy working out, start out with short, low-impact workouts at home. Intentionally set a daily workout time that you commit to. For instance, wake up at 6 am and exercise before work if you know you won't feel like it when you get off. 
Don't stress yourself out by thinking you have to do some intense, hour-long workout. Try a fun dance workout or simple walking workouts to get your body moving. My favorite Youtube fitness channels are growwithjo (walking workouts) and "and8fitness" (dance workouts).
If you're working out at the gym, invest in some cute workout clothes! There's something about feeling cute at the gym that makes going suck a little less. Amazon and Shein have some affordable cute sets. 
I'm running to get this black set right now!
2. Hydrate
Ditch the juice, soda and alcohol for water instead! Drinking tons of water flushes toxins out of your body, hydrates your skin and helps keep your hunger under control. 
I'm the worst at remembering to hydrate so I really had to put in the effort to maintain this habit. First, I downloaded an app that reminds me to drink water throughout the day.
Second, I track my daily water intake with my Glow Up Planner to get in my 8 glasses a day. I also bought a motivational half-gallon water bottle and absolutely love it!
Pro tip: If you hate plain water, try infusing cucumbers or fruits or try seltzer water!
3. Get Your Beauty Sleep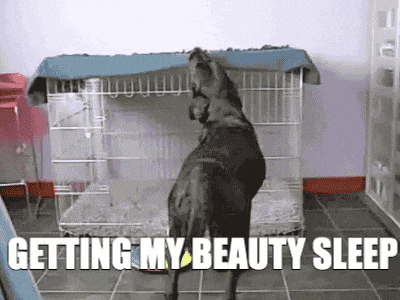 Stop staying up late scrolling on your phone and get your beauty rest! For about 3 months, I just could not fall asleep before 2 am and now I have fine lines under my eyes from being so exhausted. Please don't be like me!
Have a bedtime routine and be firm with yourself about your boundaries. If you say you're going to stop working or be off your phone at 10 pm every night, then stick to it!
Aim for 7-8 hours of sleep each night and give yourself some unwind time before bed.
4. Limit Your Junk Food
I'm lowkey addicted to McDonald's french fries but fast food and over-processed snacks have got to go! There's nothing wrong with treating yourself occasionally but try to make healthier eating decisions. 
I don't really like to say "go on a diet" because I find it's not sustainable long-term. Make healthy food swaps that are sustainable for your lifestyle.
Ex. Swap french fries for a side salad when eating out. Meal prep lunch at home versus eating out every day
You'll feel so much better when you're not eating crappy food. Trust me!
5. Eat More Fruits and Veggies Fruits and vegetables provide your body nutrients that will make you feel good AND look good!
There are a couple of ways to incorporate more fruits and vegetables into your diet 
Eat side salads instead of fries or carbs at restaurants
Make fruit smoothies and add protein powder or flax seeds (these are actually so good)
Buy apples, tangerines and grapes for quick, healthy snacks
Learn a couple of recipes that make vegetables taste good! A lot of the time we don't eat vegetables because they aren't prepared in a tasty way.
Further, here are some of the benefits that specific fruits and vegetables provide.
Every time you eat one, you're helping yourself glow up!
Berries: give you antioxidants that protect skin cells from damage and reduces signs of aging
Omega-3 foods (like salmon, chia seeds): help fight inflammation and help your skin stay hydrated by strengthening your cell walls
Avocados: good source of Vitamin E, Vitamin B and potassium and helps with skin hydration
Cucumbers: prevent water retention and reduces those annoying under eye bags
Leafy green vegetables: Loaded with vitamins like Vitamin K, E and A that will help you glow from the inside out. Vitamin A helps cell growth and prevents dry, rough skin while Vitamin K reduces under eye circles!
Seriously, you could make a salad with all those ingredients and you're basically supercharging your body with vitamins and nutrients! 
6. Don't Overeat
While we are on the topic of food, keep in mind that you can also overeat healthy foods. Just because you're eating healthy food, doesn't mean you can eat 24/7 and not gain weight! I wish!
Losing those extra pounds comes down to being in a caloric deficit. Basically, you have to burn more calories than you eat in a day. That's when the fat starts to burn off!
When the pandemic started, I was boredom eating like crazy and gained 10 pounds. I ended up joining Weight Watchers for 3 months and got back down to my goal weight!
What I liked about Weight Watchers is it doesn't restrict what you eat. It just keeps you mindful of how many calories you're eating and stopped me from making so many poor eating decisions.
I honestly thought Weight Watchers was for middle-aged moms, but us 20-somethings can use it too!
7. Treat Your Hair Right
Get your hair trimmed on a regular basis to prevent split ends. Also, have a solid hair care routine with a good conditioner and sulfate-free shampoo.
Not every product works for every hair type, so you might have to experiment with what products work best for your hair.
If you're feeling especially adventurous, get a haircut and change up your look!
8. Get Your Nails Done
Take care of your natural nails by using cuticle oil or by taking biotin supplements. I used to take biotin and my nails were literally so STRONG.
I've never had acrylics myself but I've seen some really gorgeous sets! Treat yourself to some new nails and feel like the boss you are.
9. Track Your Daily Progress
A glow up takes hard work and commitment! If you want that awesome body, glowing skin and healthy hair, you'll have to keep practicing healthy habits. 
To help with your physical glow up, I created the Glow Up Planner that will help you stay on top of your transformation. You can track your workouts, water intake, measurements and beauty routines all in one place!
You can print out the Glow Up planner and write on it or use it on your iPad with an app like GoodNotes!
Either way, it will seriously help you with your glow up and it's motivating when you can see evidence of your progress. 
10. Prioritize Self-Care
A glow requires that you set time aside to do things that make you feel good! Self-care isn't always just spa days and hot baths (although those are great)!
It's more about doing what you need to do in the moment to maintain your mental health and relax. And guess what? When you're more relaxed and energized, you'll have more energy to keep up with your healthy habits like working out!
Your self-care routine may even include activities that will help your glow up.
Related Post: 23 PRACTICAL SELF-CARE PRODUCTS THAT WILL ABSOLUTELY MAKE YOUR LIFE BETTER
11. Perfect Your Makeup 
One way to have a fast physical glow up is to learn how to do your makeup well. Buy good brushes and makeup that suit your skin tone. 
Make sure your foundation matches your face and wear lipstick colors that complement your skin tone. Experiment at home with your makeup until you find your perfect look.
Check out Youtube videos to learn new makeup skills. I still haven't got my winged eyeliner down but practice makes perfect!
I'm not super into makeup and usually buy affordable products!
I use Sephora Collection foundation, Colourpop eyeshadows, and the matte Liplock from Karity. 
If you haven't tried Karity's lip lock, please do!! It stays on your lips even after eating and doesn't dry them out too much. My favorite red lip is the shade Tick Tick Boom. 
12. Moisturize Moisturize Moisturize
After you take a shower or bath, make sure to moisturize your skin with a good lotion.
If you have dry skin like me, I love the Gold Bond Overnight Moisture lotion. It really helped my eczema and I no longer wake up in the middle of the night scratching. Thank God! 
Pro Tip: Lotion your body before you completely dry off after a shower so you're really locking the water into your skin. 
13. Good Face Care Routine
You should have a cleanser, toner, exfoliator and moisturizer that leaves your face feeling fresh and moisturized. 
I currently use the Tatcha Dewy Skin Cream as my face moisturizer. It's definitely pricey but I had to learn the hard way that my skin is worth the investment. I tried switching to a cheaper product for two months and my face became dry and flaky! My face is looking good again after going back to Tatcha.
Seriously recommend it if you have dry skin! They also have a Water Cream Cleanser for oily skin.
P.S. Don't forget to use sunscreen to protect that pretty face!
14. Give Yourself A Facial
Cleanse your pores once a week with a face mask at home. My favorite one to use is the Aztec Healing Clay one!
When you mix it with apple cider vinegar, it starts bubbling and makes you feel all fancy. It also tightens up your pores and gets rid of those annoying blackheads. 
15. Treat Your Lips Right
Chapped lips are not appealing so make sure yours are supple and moisturized! I swear by using cocoa butter on my lips and carry some around with me everywhere! 
Most chapsticks made my lips feel waxy but the one lip balm I will still use is Softlips!
Also, get a sugar scrub to exfoliate your lips and remove any dead skin cells.
16. Get Your Eyebrows Done
Do you prefer waxing or threading? Either way, having groomed eyebrows can make any girl instantly feel prettier. This is an easy way to get your glow on!
17. Try Eyelash Extensions
So many girls want long, luscious lashes so lash extensions are becoming super popular!
Make sure you go to a reputable lash technician and look at their previous work. Your natural eyelashes can be damaged or your eye can become infected if the lashes are applied incorrectly.
Lash extensions are also pricey so be sure that you can maintain getting them refilled every few weeks!
18. Revamp Your Wardrobe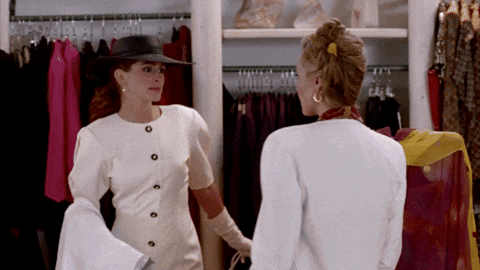 Y'know all those clothes that you never wear? Donate them and make room for new clothes!
Go through your closet and get rid of anything you have not worn in the last year. Then go on Instagram and Pinterest and look at different aesthetics. 
Outfit Aesthetic Ideas:
Softgirl
Bohemian
Vintage
Light Academia
Skater
90s
Business
Minimalistic
Monochrome
Vsco 
Artsy
Cottagecore
Think about the dream version of yourself. How would she dress?
Start exclusively buying clothes that fit your dream look. 
Of course, fast fashion brands like Forever 21 and Shein are cheap but it's a great idea to invest in a few high-quality closet staples that will last for years.
19. Accessorize 
There is something powerful about having a nice pair of sunglasses. Accessories can take your outfits to the next level or add a little dazzle to a plain look.
Head to Amazon for affordable sunglasses, earrings, necklaces, and chokers. My favorite chokers came from Amazon!
I have a particular obsession with pearls and gold jewelry but find whatever matches your personal dream aesthetic!
20. Whiten Your Teeth 
A white smile will make you feel more confident so it's a perfect addition to the glow up list!
I stopped using Crest white strips after I had a bad reaction to them now. Instead, I just rinse with hydrogen peroxide every day and my teeth are nice and white! You can also make a whitening paste with baking soda!
21. Get Some Sunlight
Girl, you're not a vampire! It's easy to spend days indoors, especially if you work from home, but make it a point to get some fresh air every day.
It can be as simple as taking a walk around your neighborhood! You get vitamin D from the good ol' sun and getting more steps in will only help your glow up.
22. Improve Your Posture
Do you slouch when you sit or stand? Slouching doesn't just make you look frumpy, it also has a negative effect on your health. Slouching puts stress on your spine and smushes your internal organs together.
Improve your posture with a cheap posture corrector brace from Amazon. It's going to be uncomfortable in the beginning but push through it! Strut through life with your shoulders back and head held up high!
Glow Up Mindset Tips
Now, I can't leave you with tips on how to have a glow up without digging in a little deeper. To glow up physically, you have to have the right mindset. Mentally improving yourself will make it so much easier to stay committed to your body goals. 
Related Post: 15 WAYS TO MENTALLY GLOW UP & BE HAPPIER THAN EVER
Get Clear on Your Vision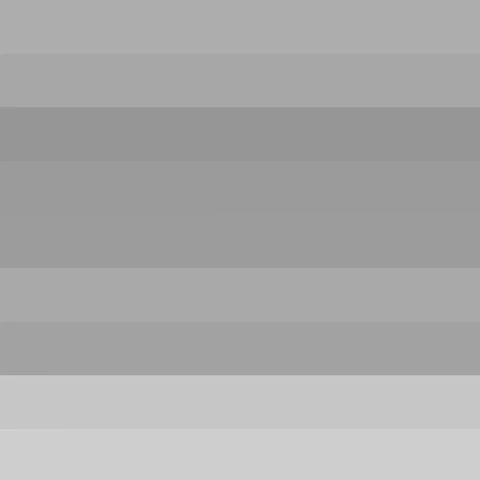 Write down exactly how you want to look and feel when you have your dream body. Personally, I want clearer skin and a fuller butt. I have nothing going on in the trunk department lol!
Next, write down everything you have to do to achieve your dream body and commit to doing it. Do everything that a person with your dream body would do! Are they working out? Lifting weights? Getting hair extensions?
Imagine how you'll feel when you wake up and see that you have made your dreams a reality!
Set Achievable Goals
You're going to be completely overwhelmed if you try to do everything on this list at once! Set specific goals for yourself and specific time frames that you want to accomplish them by.
Ex. I will drink 8 glasses of water every day. / I will go to the gym for 3 times a week for 30 minutes for the next 6 months. 
Set goals that are reasonable and achievable because it's discouraging when you don't. It's not realistic or healthy to lose 10 pounds in a week so don't set yourself up for disappointment. Healthy weight loss is about 1-2 pounds a week…just so you know!
No Negative Self-Talk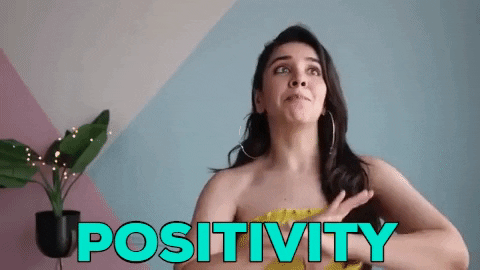 You're not allowed to be mean to yourself! If you wouldn't say it to your best friend, don't say it about yourself. Right now, you are NOT ugly or unworthy of love or a slob or any of those other mean things you may think about yourself.
You just know that there's always room for improvement! Wanting to be your happiest, sexiest self is not a crime. And if it is, they'll just have to arrest you for being too hot when your glow up is complete. 
Related Post: 10 TOXIC HABITS YOU NEED TO BREAK TO IMPROVE YOUR LIFE
Reduce Stress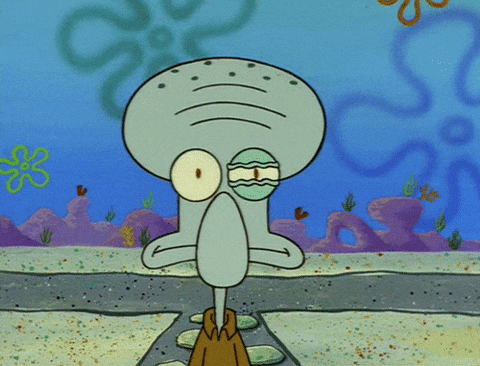 Stress is an enemy to your glow up progress! It can't sit with us! (please get this reference)
When you're stressed, it can be harder to lose weight and get a good night of sleep. 
Figure out what is stressing you out and take that frustration out in the gym. Even better if you can fix the issues or stop worrying about what's stressing you out.
Remember when you worry about a future situation, you put yourself through it twice!
Remove Distractions
If something is constantly derailing your goals, then it's gotta go.
Stop buying chips at the store if you know they're going to tempt you. 
Implement time limits on apps if you're spending all your time on your phone when you're supposed to be working towards your goals. 
Let friends know you may be spending less time with them while you're glowing tf up!
Do what you have to do to succeed! Be aware of your distractions and remove them to reach your glow up goals faster!
Related Post: 10 WAYS TO REMAIN FOCUSED ON YOUR GOALS AND OVERCOME DISTRACTIONS
Ignore Any Haters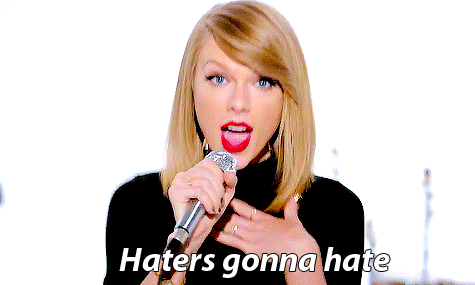 Sometimes when insecure people see you improving yourself, they try to drag you down. They want everyone to be as miserable as they are with themselves. Ignore the crap out of these people!!
No one who is doing better than you will EVER try to bring you down. And I 100% believe that.
Be Patient!!
A glow up can take a long time depending on what your goals are! For instance, if you want to have long, healthy hair, it can take a year to see the results of your healthy haircare habits.
Don't give up on going to the gym, eating right or taking great care of yourself just because you're not seeing instant results. Life doesn't work like that!
I saw a quote the other day that said "You don't plant a seed and then keep digging it up to see if it grew. You water it and wait and have faith that it will bloom"
Same goes for the glow up! Stay consistent with your new habits and keep thinking about the dream version of yourself
Love Yourself!!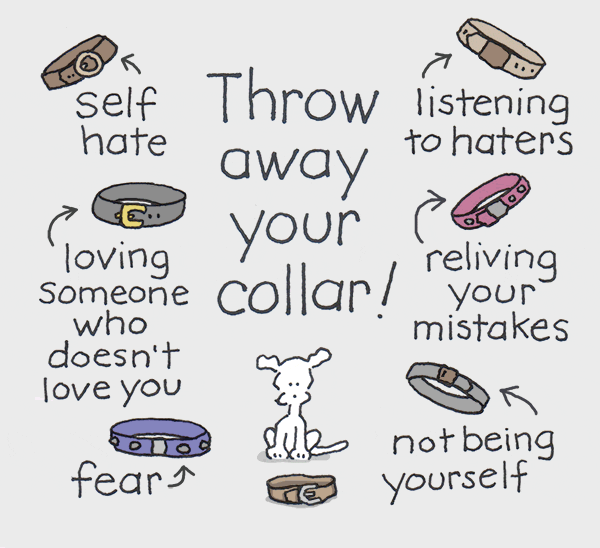 Your relationship with yourself is the most important one you'll ever have. Be kind to yourself, treat yourself to fun things, and surround yourself with positive people. 
Grow your confidence, appreciate every moment of your glow up journey and celebrate your wins!
Love yourself with everything you've got!
I hope this extensive post helps you to glow up physically and even mentally!
This glow up list is long so be selective on what things you want to try! For a physical glow up, my first two moves would be to start working out and cutting back on unhealthy foods.
Design your own glow up plan and get serious, girl! You'll thank yourself so much for prioritizing yourself and glowing up!
Would love to hear about what changes your making to your lifestyle or any challenges you're facing on your glow up journey, especially if you stuck with me until the end!
I love hearing from you and will always reply! Reach me at kay@breathehustleglow.com
Chase your glow always!
Kay xo
Reader Interactions