This article contains affiliate links. I receive a small commission if you buy through a link at no additional cost to you 🙂 Read my disclosure for more information
---
I spent a week writing this post break up glow up guide because I don't think it is talked about enough. Glowing up after a breakup is a real thing!! Scientifically, it's called post-traumatic growth but I prefer the term glow up!
A post breakup glow up means that you have transformed both internally and externally after the end of a relationship. You not only look super hot but have also healed your broken heart, learned your worth, and are working to be the best version of yourself.
In this guide, I talk about glowing up emotionally, physically, developmentally and financially! I also recommend some of my favorite products and tips that helped me with my own glow up.
Your life is about to be better than it ever was, girl. Breakups suck for sure, but you can turn a miserable situation into an amazing new start for you!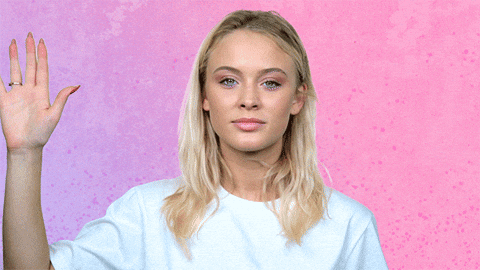 ---
Heal Your Broken Heart the Right Way
To start healing, you have to allow yourself to feel your pain. After a breakup, we tend to want to run from those bad emotions. We are desperate to put an end to that heartache. Isn't it so rude how our bodies can physically hurt from emotional pain?? So to cope with the pain you numb it with drinking, sleeping, overeating, *insert other self-destructive behavior*
Treating yourself like shit may make you feel better in the moment but long term it's detrimental. Drinking vodka every night for a month is only going to make you a very hungover sad person. You'll emotionally be in the same exact place.
Promise yourself to engage in healthy coping strategies only. Feel the immensity of sadness. Let it overtake you for a few days. Cry in bed listening to breakup songs and watching rom-coms that unfairly end in happily ever after. You just broke up with someone you were close with. Every loss comes with pain.
But after those few days are up, I want you to remind yourself that you are a bad bitch who isn't going to let a guy keep her down forever. You can still be sad but no way are you going to walk around in a zombie state.
RELATED POST: 10 THINGS NOT TO DO AFTER A BREAKUP TO RECOVER FASTER
Practice self-care. Connect with your feelings in a journal every day. Go on walks and get fresh air. Hang out with your friends.
Give yourself some time before jumping into someone else's bed or into another relationship. Hurt people hurt people. Don't get involved with someone else with a bleeding heart. You're just distracting yourself from the feelings you are eventually going to have to face.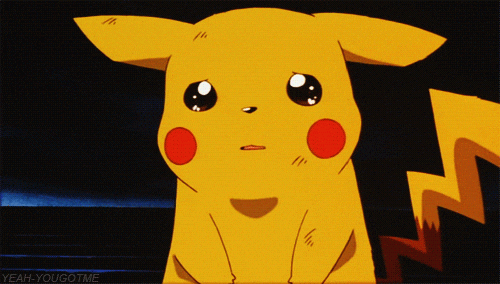 Remember, time on its own does not heal. People love to say time heals all things but that's a whole lie. Time plus you putting in the work to actively heal yourself is what heals you. When you ignore or numb your pain, years can pass and it will still be with you.
The next few tips are on internal work you should be doing as part of your healing process. Focus on working on yourself and you will attract healthier future relationships.  
RELATED POST: 35 GREAT WAYS TO PRACTICE SELF CARE AFTER A BREAKUP
Think About Your Limiting Beliefs
Limiting beliefs are lies that we tell ourselves that hold us back from reaching our full potential. Your limiting beliefs can affect how hard you push for things, how you allow guys to treat you, and how you feel about yourself. Limiting beliefs are what make you think things like…
"I'm a failure. I'm stupid. I don't deserve more"
You may not even realize that you have limiting beliefs! But the first step to conquering limiting beliefs is figuring out what they are.
What are your limiting beliefs regarding love?
Think about it this way.
Why did you stay in a relationship where you were mistreated?
Do you think you deserve to be treated poorly?
Are you certain only one guy will ever love you?
Are you scared that you're too ugly to get another guy?
In terms of pursuing your goals, what excuse do you always have for not going for them?
Do you assume that you'll fail?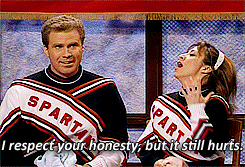 Do you think you're incapable?
Do you think you need more education?
These questions aren't meant to be easy! Personal growth never is. No one wants to admit to themselves that they are too scared of failure to go after their goals but that's the only way you'll overcome your limiting mindset.
Check out my Fuck Your Ex Breakup Workbook for more guided reflective questions to help you after your breakup
Forgive and Regain Trust in Yourself
You broke that trust. Stop doing stuff that will sabotage your happiness. Many people engage in behaviors that they never would have done in a relationship because they wanted to keep their partner SO BADLY.
You want the love, connection or validation from that person that you were willing to do whatever it takes. In the process, you start betraying yourself.
Yes, your ex may be a shitbag but you are the one tolerating that shitbag behavior at the end of the day.
When you keep allowing your values to be comprised over and over, you start questioning wtf is wrong with you. Sometimes I'm up at night even now thinking " Why didn't I respect myself enough to walk away??" I didn't love myself enough to refuse to be treated like garbage. It hurts to even type that out but it's something that has to be faced.
I've since looked my demons in the eye. I no longer cry at the thought of my ex. He no longer has that power over me. Of course, his treatment of me was disgusting but what actually bothered me was how I tolerated his abuse for years.
It took time for me to forgive myself for my very painful mistakes but I promised myself NEVER AGAIN. You will have to do the same, especially if your relationship was toxic or abusive.
Forgive yourself for betraying yourself. Don't be ashamed or embarrassed. You loved too much for someone who gave you little in return. You're not the first girl that has given her power to a man, baby. But you damn well can get it back!
Have compassion for yourself and be okay not being okay. At the end of the day, you should always have your own back! Don't take anybody's shit.
RELATED POST: LESSONS LEARNED AFTER MY 4 YEAR TOXIC RELATIONSHIP
Learn to Respect Yourself Always
You need to treat yourself with dignity, love, and respect.
I want you to think about all those things you desperately wanted from your ex. Kindness? Validation? Compliments? Support in reaching your goals?
All the energy you poured into trying to get those things from your ex, take that energy, and pour it into yourself. When you can give yourself what you need, you don't have to depend on someone to give it to you.
I created The 30-Day F*ckboy Cleanse to help you do this exact thing! Raise your standards and level up so you refuse to put up with any man's bullshit.
Figure out what you need and then devise actionable ways to get them (not from your ex!!)
If you need a sense of belonging, hang out with friends, or even join virtual Facebook groups to satisfy that need. If you need love, bake yourself those cookies, get your nails done, pamper yourself. It is so so important that you figure out how you can be happy and fulfilled on your own.
Take time to decide what qualities you want and don't want in a guy. Think about how you want to feel in your relationship. Also, learn to set personal boundaries when you get back into the dating world. You have to tell someone how you want to be treated.
A part of respecting yourself is walking away when a guy doesn't respect your stated boundaries. If they don't respect your boundaries, they do not respect you!
Self-respect and walking away from bad relationships is easy when you understand a guy isn't necessary to fill those voids. You can do bad all by yourself, bitch.
Other Emotional Glow Up Tips
BLOCK HIM. Don't check up on him. Don't stalk his socials. The longer you keep him in your orbit, the longer you will be hung up on him
Reconnect with friends and family. Let them support you through your breakup
Be selfish! Do whatever the hell you want. You're single! Prioritize your wants, needs and goals
Understand that you will have good days and bad days. Healing is a process.
Be compassionate with yourself and speak nicely to yourself. Say 3 positive affirmations to yourself before you grab your phone in the morning!
JOIN MY MAILING LIST FOR MORE ADVICE ON HOW TO BE THE BEST YOU!
Physically Glow up and Look Hotter
Get that revenge body, sis! This section covers getting into shape, feeling prettier and taking better care of your body!
Exercise
Get that revenge body, sis! Use the pain of your breakup to get into the best shape of your life. Hit the gym or work out at home. It doesn't matter where you work out but it does matter that you actually commit to it! You are not losing weight to make your ex weep over the baddie he just lost but I mean it doesn't hurt! I work out for myself because I like looking and feeling good.
You feel a sense of accomplishment when you push through a tough workout, especially when you didn't feel like working out in the first place. Working out also releases pent up frustration especially when you angrily punch the air pretending your ex's face is in front of you.
On Youtube, I follow Chloe Ting, Blogilates, Pamela Reif and Heather Robertson.
This guy is just so happy and positive that I did this whole video when I only planned on doing 5 minutes.
My girl Heather has this awesome 12-week program with a new workout every day. If you were out of shape like me the first week may lowkey kill you but you got it!! Take a picture of yourself on the first day and compare it to your last. Peep the transformation!
Looking good and feeling cute when working out can motivate you to actually go to the gym. Nothing like a matching sports bra and leggings to motivate you to exercise. My absolute favorite place to buy affordable, cute workout clothes is Shein. Leggings with pockets? Yes, please!
Change up your Beauty Routine
I'm not very good at doing my makeup. This small fact doesn't keep me from loving buying it though! Lol I get so excited when I know a shipment of new makeup is coming my way. Treat yourself to some new makeup and switch things up. Experiment with a new lipstick shade or buy that eyeshadow palette a little out of your comfort zone.
I'm too poor (and cheap!) to spend $70 on one makeup product so I love Colourpop and BH Cosmetics. My favorite brand for lipsticks is Karity. They have these awesome lip locks that are ride or die! My lipstick doesn't budge even when I eat pizza or greasy food.
Hair Makeover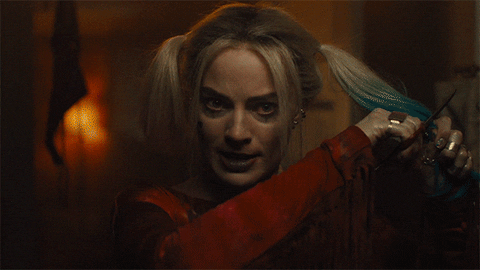 DO NOT DO SOMETHING YOU WILL REGRET. You know that movie trope of a dumped girl cutting all her hair off only to wake up screaming the next morning? Yeah, let's not be like her. 
There is nothing wrong with changing up your hair after a breakup but make the decision with a clear mind. Don't get drunk then have some fun with a pair of scissors. Wait at least a week before making a hair decision and go to a professional to get it done. Go on Pinterest and get some hair inspiration! Take before and after pics and send them to me!
Skin Care
Breakups call for extra self-care, love and relaxation so have a spa night at home! If you have some money to spend, I highly recommend trying Tatcha. They are a Japanese skincare line with some unique products that I found on Sephora. I use their Dewy Skin Cream for my face and that was the only thing that helped my severely dry skin. My skin was embarrassingly dry to the point that my forehead would flake. It was like had dandruff on my forehead!
Luckily for me, the Dewy Skin Cream worked miracles for me and I don't have to cover my forehead with my hair anymore. It also comes in the prettiest packaging I have ever seen!! They even give you a little gold spoon to scoop out the cream. What luxury lol!
Dedicate a weekly night to pamper yourself with a facial, wine in bed, and cozy pajamas.
Find Your Purpose & Passion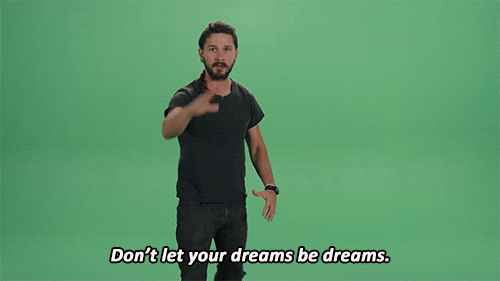 My favorite breakup advice to give is to find purpose and focus your energy into something productive. You tend to remember to be sad less often when you pick up a new hobby, skill or start a side business.
In relationships, our own dreams and ambitions can fade into the background as we are always thinking about another person. But now is the time to reconnect with your personal goals and chase them! Your ambition is in you, babe, so all you have to do is hone in on it and take massive action.
What's your dream life look like? Close your eyes and imagine your perfect day.
Quitting your current job for a new one?

Being your own boss?

Moving into a beautiful house?

Traveling the world?
Your goals can be big or small! What do you have to learn or do to achieve that?
WANT TO PURGE YOURSELF OF YOUR EX WITH MY 30-DAY BREAKUP CHALLENGE? DROP YOUR EMAIL AND I'LL SEND IT TO YOU!
Take an Online Course
There are so many courses you can take to learn something new! Sites like Udemy and Coursera offer free and paid online courses that will take your mind off your guy troubles for a while.
Or take a free course at my alma mater, and feel like a super smarty pants! Harvard offers free online classes in several disciplines from computer science to art & design to social sciences.
Taking a course is definitely a great way to beef up your resume or at the very least you'll have some interesting facts at your next get together.
Glow Up Financially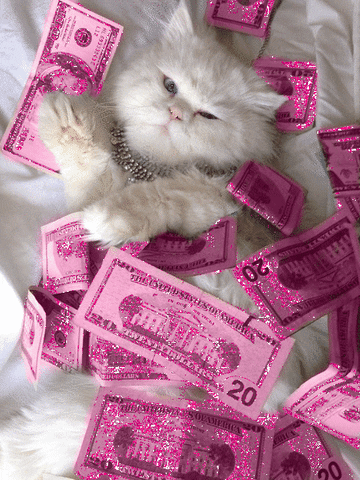 After my relationship ended, I promised myself that I would never feel financially dependent on a man again! I'm a girl who does like to be spoiled but I always want to be able to support myself.
School poorly prepares many of us on personal finance so we have to figure it out ourselves! If you've graduated college you should definitely have all these things set up!
High-Interest Savings Account
Retirement Account (401K or IRA)
Stock Investments
Rakuten for saving $$$
Cashback Rewards Credit Card (optional)
To learn more in-depth about these suggestions, check out this post. I use Betterment for my savings account, retirement account, and my general stock investments. It's perfect for people who don't really know anything about the stock market but want to invest long-term AKA me.
Rakuten is amazing because it saves you money on online and in-store purchases from 100s of retailers. It adds up over time and it's satisfying to have an extra $100 at the end of the year!
Lastly, I put the credit card as optional because I know some people don't want a credit card at all! As long as you use it responsibly, a cashback credit card will also give you some extra pocket money at the end of the year.
Take control of your financial future, girl. Get educated and plan ahead so you can always rely on yourself!
Hobby It Up
It is not okay to lay around your house doing nothing for months. It's just not it! That's no way to live. Working all the time with no playtime is not okay and is detrimental to your mental health.
Be sure to keep doing things that you love in your spare time. Are there activities you did before your relationship that you gave up? Maybe you painted or played tennis with your friends or woke up early to take pictures of the sunset.
Whatever it is, start doing it again!
It's also a great time to explore new hobbies. Pro tip: Go on Groupon and lookup activities near you to get some hobby inspiration. I want to go ax-throwing SO BADLY after seeing it on there lol.
From Breakup to Business Owner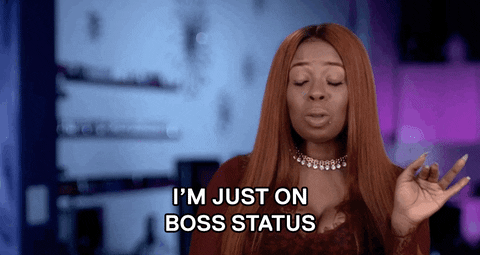 Did you watch One Tree Hill? If you haven't, I'll fill you in on the character who inspired me. After breaking up with a guy who was totally in love with someone else, she didn't just mope around sad. Brooke started a clothing line that would grow into a multi-million dollar company! Can you say boss bitch?  I want to be like her lol! #clothesoverbros 
But seriously, If you dream about financial freedom or have also wanted to give entrepreneurship a try, start a side hustle, blog or online business.
Trust me when I say that if you truly dedicate yourself to growing a successful business, you will only have about 3% of your day to obsess over your ex.
This is only true when you 110% want your business to work and are doing everything in your power to make it happen.
That is what this blog did for me!
A year after my breakup I was STILL struggling to get over my terrible relationship. Only after starting this blog and researching about breakups and helping other women did I finally start healing. Blogging makes me feel good and purposeful and I hope to one day profit from doing what I love!
Starting a blog is only one option among the many online businesses you can start! Here are some others you can consider:
Shopify Dropshipping Store 
Selling on Amazon or Ebay
Virtual Assistant
Ebook Writer 
Graphic Designer 
Social Media Manager 
Online Coach or Consultant 
I won't lie to you. Online business is fucking hard. There are a lot of 'gurus" and Youtubers boasting about their success and millions made. But like anything in life, business is hard and it takes time, patience, and effort to get things off the ground.
It is really important to resist shiny object syndrome. For a long time, I would start a business, work on it for a month, and then get distracted by some other online business model promising to make me millions.
The result? Several half-assed and failed business attempts. Research the kind of business you want and commit to it for at least a year.
A lot of successful bloggers did not make any money from their blogs for a couple of years! So remember that when you're not rich after being in business for 2 months lol! Decide what kind of business you want to start, set goals and crush them. Period!
Conclusion
Your relationship and breakup is only one chapter of your life, babe. Now that it's over, it is up to you to write a new one. You are the author so make it the best chapter of your life. Don't overwhelm yourself by trying to implement all my advice at once!
My glow up process has been ongoing for over a year! You don't become your best self overnight but you can work on yourself every single day. I can't wait to see your progress babe. Your best is yet to come!
And one last reminder to check out the new 30-Day F*ckboy Cleanse!
Chase your glow,
Kay xo