I've heard so many people talking about money manifestation lately, but is it actually a real thing? How can you magically manifest money into your life?
When it comes to manifesting money, you have to understand a couple of things. Most importantly, you have to know that you won't simply wish for an extra $10k and then wake up to see it in your bank account the next morning.
You actually have to take action to bring more money into your life. If you're serious about living a wealthy life, keep reading to learn my best money manifestation tips!
What is money manifestation?
Money manifestation involves attracting wealth into your life and believing that you can make your dreams a reality. To manifest money, you have to improve your money mindset and truly believe that the money you want is out there waiting for you.
Figure Out Your Money Blocks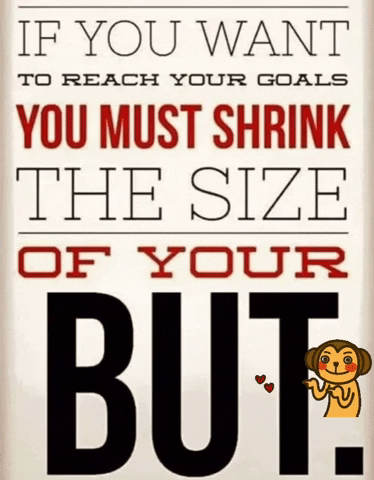 The biggest reason why people fail to manifest money successfully is that they don't uncover their money blocks. 
A money block is an unconscious reason that keeps you from rolling in the dough. It's a belief about money that you subconsciously learned, usually when you were a kid. When you were growing up, your views on money (and the world) were shaped both consciously and subconsciously by your parents and environment.
So think about it…
How did your parents talk about money?
How did your childhood shape your current relationship with money?
Were you financially stable growing up?
Some examples of money blocks:
"Rich people are bad people."
"I have to work really hard to make money."
"I can't spend money on fun things. I need to save."
"Investing is for rich people."
Sometimes you don't even realize your limiting beliefs about money but they definitely show up in your daily life.
I didn't realize that my constant hesitation to spend money was a money block. I thought I was being smart to save money but in reality, it's a fear response. Before working on my money mindset, I would spend HOURS looking for a better deal, even if it was a couple of dollars. 
I grew up only buying the clothes that were on sale and somewhere along the line, I learned to be "cheap." Now, I actively work on my mindset and remind myself that there is always more money to be made. It's okay to have some fun and money doesn't need to be hoarded.
Reframe those negative money beliefs into more positive ones. Look for contrary evidence to your beliefs that are holding you back so you can allow yourself to receive that moolah!
Unraveling those limiting beliefs and money blocks is also so important because it will shift you from a scarcity money mindset to an abundance money mindset.
A scarcity money mindset will have you saving money and not spending money because you're scared you won't get more of it. Having a scarcity mindset will hold you back from using money as a tool to make more money.
Wealthy people have an abundance mindset when it comes to money. They know that investing a large sum of money can make them even more in the future so they are not afraid to do it. They trust that money is an abundant and attainable resource and that it has to be safeguarded.
This is the mindset we want to have and I'm still working my way to a 100% abundance mindset! It takes time to change your beliefs.
Obviously, don't go drain your savings account and blow all your money but also understand there's loads of money out there. Every single dime you ever want to make already exists!
All you have to do is put yourself in a position to receive it.
Have Clear Intentions
Don't just say you want "more money." State the exact amount that you want to bring into your life. Be specific with your goals and tell the universe exactly what you want.
Your goal can be big or small! Regardless, having clear goals will allow you to make a targeted action plan.
Some sample goals:
Paying off your student debt
Buying a new car
Going on your dream vacation 
Capital for your new business
Concert ticket for your favorite artist
New laptop or iPad
Figure out exactly how much money you need to accomplish your goal.
Also, make sure to really think about your WHY. 
Why do you want to accomplish this goal? Why do you want this money? How will having this thing or experience make you feel?
That brings us to the next step…
Take Action Towards Your Goal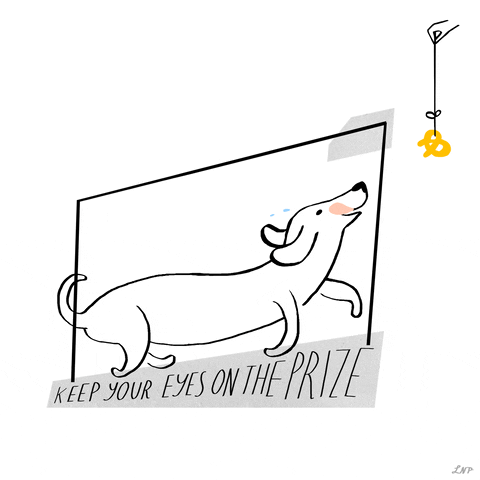 As I said before, money doesn't just fall out of the sky and into your lap. That's not what money manifestation is about!
Think about the goal you have and the dream version of yourself. What would that person be doing to make their goals happen?
Would they be cold emailing hiring managers to look for open positions?
Would they be networking with other entrepreneurs to learn new skills?
Would they start making coffee at home rather than having Starbucks every day?
Do the things that will directly lead to you getting more money!
Sometimes you have to step outside your comfort zone to get what you want and that's ok!
When you upgrade your mindset, new opportunities may start coming your way. Don't be scared, just go for it!
To make more money, you have to take action and do the things that will get you to where you want to be.
Use a Money Manifestation Journal
Getting a money manifestation journal will help you reach your goals and attract money into your life faster!
I created a money manifestation journal that is especially great for beginners! It can be hard to stay on track when your life gets busy and you lose sight of your goals.
This journal will refocus you and make sure you stay consistent with your money manifestation goals!
Creating this journal took me weeks because it's thoroughly researched and I'm a perfectionist! It was well worth the effort though! Helping other women become the rich bitches they're meant to be is the goal!
The journal comes with several money manifestation pages and trackers like an abundance tracker, checks from the universe, and a vision board. My favorite part of this journal is the 30 journal prompts that are designed to uncover your money blocks and transform your money mindset. 
If you're serious about manifesting money, check it out here. 
Remember, investing in yourself now pays off later!
Visualize Your Dreams Life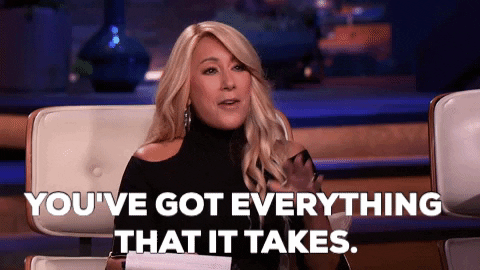 Visualizing your dream life can help you make your dreams a reality faster! It is one of the most useful methods when it comes to the law of attraction.
I especially love visualizing when I'm feeling a little unmotivated or impatient.
Close your eyes and imagine you finally have everything you've ever wanted in life. You're living your dream lifestyle. You have your dream house, dream car, dream job, and dream relationship. 
What emotions do you feel? What do these things look like? What do you do on a day-to-day basis?
I get so excited at the thought of living my dream laptop lifestyle. Making money from my laptop as I travel to beautiful destinations around the world. The idea of working for myself, being financially free and sipping margaritas on the beach keeps me going!
Nothing will stop your grind when you know what's waiting for you on the other end.
I'm at the point in my money mindset journey that when I think about my goals they don't seem out of reach anymore.
There are times when you think about a big goal and you say you want it but there's that little voice in your head telling you that it's actually impossible. Tell that voice to go fuck itself!! That resistance is coming from your subconscious beliefs towards money or even yourself.
If you take one thing away from this post, it should be that to attract a crazy amount of wealth into your life, you must heal your relationship with money and yourself. You won't get your dream life if you don't seriously believe that you can have it.
Feeling unworthy or having doubts will lead to self-sabotage and giving up when obstacles come your way. Figure out what subconscious beliefs are holding you back so you can break free from them.
You'll know that you've squashed that underlying resistance when you visualize your dream life and all you feel is excitement and motivation! You got this!
Daily Money Affirmations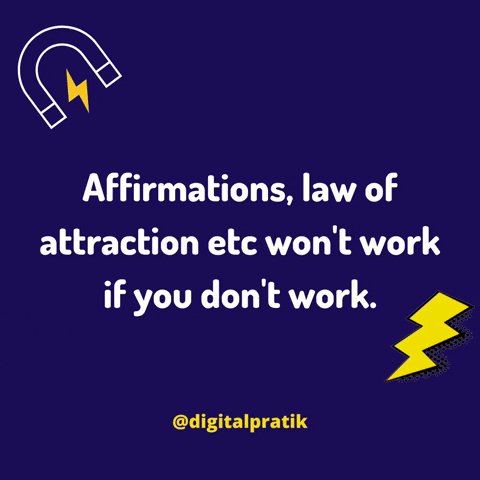 Using affirmations is a great way to remind yourself that you deserve money!
However, I switch it up a little and use IFfirmations instead of AFfirmations. 
Sometimes saying affirmations can feel fake, especially if you don't believe them. I don't find it helpful to say "I am a money magnet" "I am rich" "Money flows freely to me" if I know it's not true.
It's like you're trying to trick yourself into believing something and it can even cause negative feelings to arise.
Instead, put "what if" in front of your sentence and allow your mind to explore the possibility.
"What if I am a money magnet?"
"What if I am rich?"
"What if money flowed freely to me?"
Related Post: 25 POWERFUL MONEY AFFIRMATIONS TO CREATE A WEALTH MINDSET
Thinking about those positive scenarios can help you change your perspective and open your mind up to the possibilities.
It's helpful to create money iffirmations that go directly against your money blocks.
For instance, if you think it's difficult to make money, you can use "Money comes to me easily"
Say your money iffirmations everyday to keep your mind focused on positive thoughts!
Recently, I found a genre of music that I never knew existed! It's high-vibe music and literally raises your frequency. I've been listening to the "I'm Thrivin'" playlist by Paolo Hernadez on Spotify.
Vibrating on higher frequencies allows you to attract more money because money exists on higher levels. Like attracts like! It's the law of attraction.
Listening to positive affirmation music is pretty awesome because the lyrics get stuck in your head and then you're singing positivity to yourself! Try it for yourself and tell me what you think!
Appreciate The Money You Do Have
Think about everything that money has currently given you and be appreciative! The goal is to have a positive relationship with money. Feeling constantly bitter or anxious about money will definitely not help you manifest more of it.
Start tracking every time you receive money whether it comes from a job, gift or you spontaneously find it! You may not notice how often money actually comes to you until you start tracking it. The money manifestation journal has an abundance tracker specifically made for this!
I run an Etsy shop and every time I make a sale, I say "thank you". Sometimes it's a $3 sale and sometimes it's a $30 sale. No matter what, be appreciative for the money that comes into your life because that's how you attract more!
When you're miserable and focused on being broke, you will stay broke. You're doing yourself a disservice if you're always focused on what you don't have.
Instead, put that energy towards getting MORE for yourself!
Truly Believe You Can
Your beliefs, thoughts and actions all need to be aligned to your goal. You need to believe that you can make money and crush your goals!
Imagine you're at the bottom of a staircase with 10,000 stairs and one million dollars is at the top.
Some people will bitch and complain at the bottom of the stairs. They'll stay right where they are talking about how out of shape to climb up all those stairs. It seems like an impossible task for them so they don't even want to try.
Other people will quickly start climbing those stairs and focus on the prize waiting for them at the top. They know they can take a break when they're exhausted and have the determination to keep pushing for what they want.
Which group do you want to be in?
It is a CHOICE to believe in yourself. Seriously, believe in yourself and you're halfway there.
Believe that you CAN make the money and that you DESERVE to make money.
If you find yourself doubting that you can manifest money, go back to the first step of uncovering your limiting beliefs.
Final Thoughts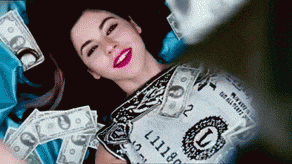 Manifesting money is so possible if you have the right mindset and take action! Uncover those money blocks, raise your vibe and believe you can. Your life can be whatever you want it to be, girl!
Let me know what money goals you have in the comments!
Related Post: 15 WAYS TO MENTALLY GLOW UP & BE HAPPIER THAN EVER
Chase your glow,
Kay xo