There are so many goals you want to accomplish but there are also distractions everywhere you turn. From friends to social media to TV to relationships, how do you remain focused on your goals, right?
I have big goals I'm working towards myself and have learned some tricks to staying focused on those big dreams you have.
It's all about finding the right balance and prioritizing properly! Keep reading for my top 10 ways to stay focused on your goals and overcome any distractions that come your way.
Plan Your Goals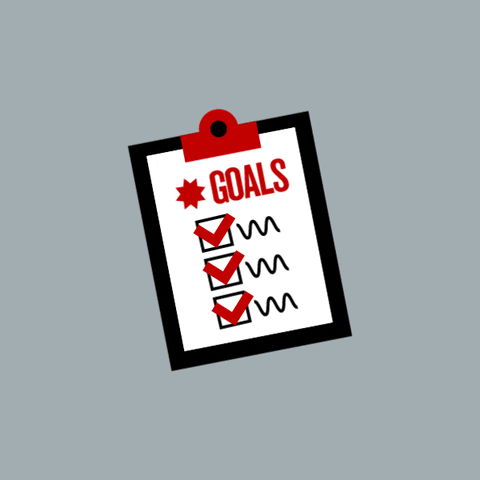 Having a huge goal can be intimidating and lead to procrastination. When you feel like a task is overwhelming, you tend to put it off. To combat that, break down your big goal into smaller goals.
Having a clear plan prevents you from not doing anything because you're not sure what to do. Every day write a list of 2 or 3 small goals that will help you accomplish your big goal.
You should have a long-term plan for crushing your goals and day-to-day plans. Being organized with your goals help you stay on track and it feels AMAZING to check things off this to-do list.
Get a daily planner to physically write down your goals and track your progress! Check out this gorgeous planner on Amazon!
Purposely Remove Distractions
We all have those time-wasters that we get wrapped up in whether it be Netflix, Tiktok or video games.
If you're super serious about your goals, you can be drastic and remove the temptation entirely.
Alternatively, you can put daily limits on the apps you spend way too much time on. I had to put a limit on Tiktok because I was wasting so much time scrolling for hours!
Recognize what apps or habits are killing your productivity and manage them.
Keep Your Social Circle Small
I am a big believer in keeping your moves to yourself. By that I mean, you don't have to share your goals and moves on social media or with co-workers. Keep it to yourself until you accomplish your goal.
Only trusted friends and family really need to know what you're doing. When you share your goals with too many people, you open yourself to unwelcomed opinions, judgment, and even sabotage. So move in silence, girl! 
Hang Out With Positive People
You should only make time to hang out with positive people who support you and your goals. It's even better if your friends have goals of their own and can relate to you!
You're busy so don't waste time with any doubters, haters, or critics! Those people are not your friends. Not everyone is going to see your vision, but don't worry about them. Keep doing you and focus on your goals. You'll definitely have the last laugh. 
Learn Self-Discipline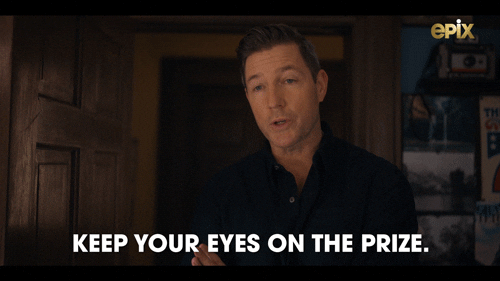 There are going to be days where you don't feel like showing up. It's a trap to believe you need to feel motivated to do something.
Sometimes the motivation isn't there and that's okay.
Train yourself to create a routine that you always stick to no matter what. Rain or shine. Show up for yourself and stay consistent with your goals.
Have Designated Distraction Time
You're not going to be able to remain focused on your goals or work at 100% if you're burnt out. Leave time to take a break from working on your goals. 
Every day you should leave some time to allow yourself to be distracted even if it's only 10 minutes before bed. It's important to maintain your mental health!
Understand That Sacrifice is Required
When you're making big moves and have big goals, you're not going to be able to do whatever you want. With greatness, comes great sacrifice!
If you're starting a business, you may give up a great social life to focus. If you want to lose weight, you're giving up fast food. If you're paying off debt, you're cutting down on spontaneous spending.
Whatever your goal is, understand that you'll have to sacrifice things to make it happen. Luckily, the benefits of accomplishing your goal far outweigh the sacrifices you have to make!
Say No to Procrastination
You know that feeling when you have so much stuff to do that you just start watching Netflix because you don't even know where to start? Yea, we're trying to avoid that.
When you're feeling overwhelmed, just take a moment to breathe and calm your mind.
Tell yourself that you're going to do whatever task you're putting off for only 5 minutes. It can be hard but literally just make yourself start.
Not going to lie, I was procrastinating writing this very blog post! But I told myself I'd only write one paragraph…and ended up writing the whole thing.
Accept Full Responsibility
Being an adult has its upside but there's definitely a downside too. There's no one making you do things anymore, right? There's no one coming to tell you to get off your phone and put in some work.
You are in charge of making your goals a reality. You are responsible for putting down those productivity-killers and cutting off people who distract you. It's all up to you.
It's a really cool thing when you really think about it. Because if you really put your mind to it, you can absolutely make your dreams come true.
Remember Your Why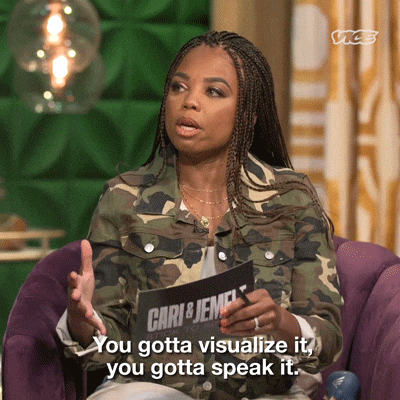 Why do you want to accomplish your goal so badly? Think beyond the surface level reason.
Yea, making a million dollars is great but why do you want that much money?
Personally, I want to be financially free so I can travel around the world and do whatever I please. I hated being told what to do and spending 8 hours a day doing unfilling work. 
Imagine how you will feel when you have the life you want. When you look around and realize you're exactly where you want to be. That feeling is what will keep you going on the days you feel distracted or unmotivated.