So I'm starting to believe that some men are truly sociopaths. Players can look you in the eye and tell you that they've never met anybody like you and then ghost you two days later. It's the inability to maturely communicate their intentions for me!
Players can be charming as hell or even be seemingly nice guys. It's important to know the warning signs of a player! Keep on reading to learn how to identify a player so you don't get played.
He is always disappearing and coming back
When you do talk to him he's the sweetest guy and you think that he's interested in you but then he leaves you on read for two days and does not get back to you. He knows that he can do this and when he comes back you're going to reply. 
Men will do the bare minimum if it's going to get them what they want. So, if all he has to do is text you a few times throughout the week to get laid at the end of the week then he's just gonna do the bare minimum. 
His words and actions don't align
He's telling you that he can see a future with you and that he really likes you but he is not acting like he wants a relationship. When you ask to see him more often, he makes excuses or he always "busy."
He takes forever to return your text and calls and never actually initiate conversations that don't involve getting together to hook up. When you actually bring up getting more serious the subject always mysteriously changes and you're left confused on where you stand.
A player won't tell you that he doesn't want to commit to you because he wants to keep you around! Don't play his games, girl! If his words and actions don't match up, cut him off.
He makes things sexual quickly
If you just started texting a guy and he starts making sex jokes or hinting that he wants to fuck you right off the bat then you usually have yourself a player. A guy who's actually interested in a relationship will be showing more emphasis on getting to know you as a person and going out on actual dates.
Take note of if he asks you to Netflix and chill or to meet up with him for coffee on your first date. If you're talking to a guy and he asks you to come over as your first date then bitch you need to block him. If you're looking for a relationship then you and him are on two different pages.
He's flaky and unreliable
The guy that always wants to see you but never actually makes any plans to see you. He often text you that you guys should hang out but never actually tries to make a plan to hang out.
He says that you guys should go to a restaurant but you guys never end up going because you can never nail down a solid plan with him. You know you can count on a 12 am booty call text from him though.
Commitment is a dirty word to him
When a guy says "I don't do labels" or "Let's just go with the flow" understand that means I don't wanna commit to you. He knows that when he's not your actual boyfriend even he is free to do what he wants.
Without the label of boyfriend and girlfriend, you guys have no true accountability to one another. He can still go out and hook up with other people guilt-free because he does not technically have a girlfriend.
This really sucks because when he's doing things that make you angry, not telling you where he is on a Friday night or flaking out on plans, you feel like you can't really say anything because he's not your boyfriend.
Players want to have multiple "girlfriends" without ever having to be a boyfriend. They want to have their cake and eat it too. Do not let a guy keep you in limbo for months!
After 10 dates either you're in a relationship now or you need to move on, sis. Commitment is a player's kryptonite. He hates the idea of a committed relationship because he will have to stop his fuck boy behavior.
Players manipulate women into thinking they want or are open to a serious relationship so they can get what they want from them which is usually sex.
It's awful and dishonest but this is why we have to stay vigilant of the warning signs of a plater. There is no worse feeling than falling for a guy who will never commit to you.
Brags about his sex life
A player will tell you boastfully about how many women he's been with the places that he's had sex in how amazing he is in bed. He thinks about sex and the number of women he's been with as a kind of trophy that he can show off.
I'm not sure why men don't see how fucking tacky that is but players are a different breed. Are you a different breed a man I don't know what the fucks wrong with them.
A lot of players will also tell you about the women that they could have been with and may express regret for not sleeping with them when they had a chance.
They correlate their body count with their value as a man. That says a lot about what they think is important and who they are as a person! The funny thing about players is you end up sleeping with them and they are terrible in bed. Lmao!
Your relationship is a secret
Every time the idea of meeting any of his friends or family comes up he suddenly gets real quiet. He doesn't ask to meet your friends and you'll never get to meet his because he does not want to look attached to any one girl.
He's never going to post you on Instagram or on one of his stories because his other wanna be girlfriends will go crazy. A guy who sees a future with you will introduce you to other important people in his life. He will want to see how you fit into his life. If he's keeping things too lowkey, there's a reason for it!
He lies…a lot
As I said at the start of this post, players will lie without a second thought. They are really good at it too and can usually sweet talk his way out of an argument. Players have one goal in mind (getting into your pants!) and they'll say whatever necessary to achieve it. They know they have to keep you happy so you'll stick around long enough for that to happen. You'll never be able to trust a dishonest man, sis, so don't waste your time!
He has a wandering eye
I was once on a date with a guy who would literally check out every woman who walked by our table. I would be talking to him and watch as his eyes drifted to our waitress's behind. Of course, I called him out on that shit and he insisted that he was just staying aware of his surroundings. Lol what a clown! It's a major red flag if you see a guy constantly checking out other girls in your presence. He's always looking for the next best thing and leap frogs from one girl to another. Don't be with a guy who makes you feel like an option!
How Not To Get Played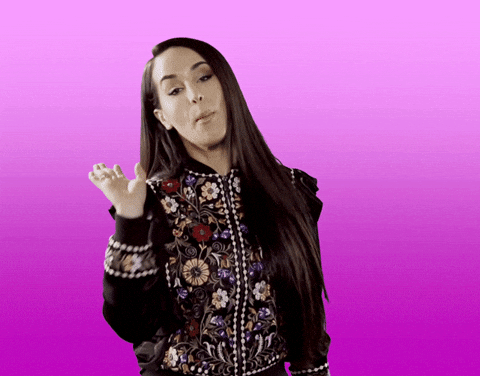 So if you're seeing these signs from a guy you're involved with…you're probably already being played. What you need to do is ABORT MISSION. Pack it up, sis. What you are not about to do is convince yourself that you can change him. You can't. Girls before you have tried to change him and future ladies will do the same thing. It is pointless.
A player only changes when he wants to change. Don't wait around hoping that he will warm to the idea of a relationship or will suddenly start treating you how you deserve to be treated. As they say, don't hate the player, hate the game. Take him for who he is, block that mofo and remove yourself from that game you don't want to play.
It's up to you to decide how you will let men treat you, girl! When you see these warning signs, pick up the red flags, and run!
You deserve a prince, not a player, my dear.
Chase your glow!
Kay xo