There's nothing like a good glow up! You definitely need a fitting Instagram caption to go along with that baddie pic you're about to post.
Whether you're physically glowing or it's more of a mental glow-up, good for you!!
Here's a list of my best glow up Instagram captions to let everyone know the bitch has arrived. Some of these captions are my own and others I have found but they're all defintely Insta-worthy!
60+ Glow Up Instagram Captions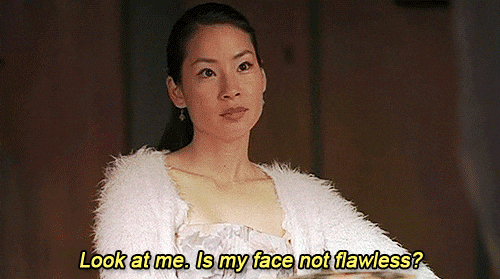 I know looks aren't everything but I have them just in case
Look what happens when you love yourself
Perseverance pays off
Back and better than ever
Shoutout to myself because I worked hard to look this good
Hard work pays off
Took a little break to come back a bombshell
Never underestimate me
I'm too good for you
Watch me glow
Raised my standards. If we talked before no we didn't
Make your moves in silence then shock everyone
Act like you own the world because you do
I stopped giving CPR to dead situations. Look at me now
Been doing squats so my ass matches attitude
A glow up never looked so good
Glowin' & growin'
If you didn't know me then, don't know me now
Pretty then, prettier now
The same ol' me, just a little bit more fabulous.
I'm the reason why I smile everyday
They told me I couldn't, so I did
Next level sh*t
Does my sparkle burn your eyes?
Call me sunny because I glow
New me who dis?
Decided it was time to elevate
You don't need a king to be a queen
I may look like a doll but you can't play with me
Sore today, savage tomorrow
I wouldn't chase you because I'm the catch
Don't let your eyes be blinded by her beauty
Just doing me
I'm everything you want but can't have
She acts like summer and walks like rain.
It's fine if you don't like me. We can't all have good taste.
You treated me like an option so I decided to put myself first
Mirror, mirror on the wall, who's the baddest one of them all
Be flawless. It annoys people
Self love is the best love
Be you, do you, for you
You turned the page. I burned the book
Make peace with your broken parts
Bounced back and glowed up
Grow through what you go through
Be yourself because an original is worth more than a copy.
Sometimes you gotta be a beauty and a beast
Sending my selfie to NASA, because I'm a star
Just doing queen things
Never say I don't kill the game
Giving my haters something to talk about
I'm my own sunshine
I'm not high maintenance, you're just low effort
Life is better when you're laughing
I'm sexy and I know it
Turn ya savage up and lose ya feelings.
I'm the hero of my own story
"I'm a babe, I'm a boss and I'm makin' this money" – Avril Lavigne
"Didn't they tell you that I was a savage?" — Rihanna
"I drop a picture, now these b*tches feel attacked." – Megan Thee Stallion
"When it comes to me I wouldn't wanna be anybody else." – Selena Gomez
"Gonna love myself, no, I don't need anybody else" – Hailee Steinfeld
"Having the dream is easy, making it come true is hard" – Serena Williams
"Believing in your own worth radiates enough inner light to make you glow." – Richelle E. Goodrich
Hope you use one of these baddie glow up captions for your next Instagram post! Keep glowing, girl!
Related Post: HOW TO GLOW UP PHYSICALLY (ULTIMATE GLOW UP LIST!)
Kay xo